Are lines and wrinkles taking a toll on the appearance of your complexion? Does uneven tone or hyperpigmentation have you feeling self-conscious about your skin's appearance? Dark spots, uneven skin tone, and aging flaws are all common concerns that many patients experience overtime. With a growing demand for non-invasive skin rejuvenation treatments, Salas Plastic Surgery is dedicated to providing the latest, most-effective treatments for achieving radiant skin. We now offer a non-surgical alternative to promote a smooth and younger-looking complexion with SilkPeel Dermalinfusion.
What is the SilkPeel Dermalinfusion?
This is a revitalizing, anti-aging remedy that offers a dual approach for making skin look and feel lustrous and younger. SilkPeel™ Dermalinfusion™ purifying facials utilize the nourishing benefits of microdermabrasion with gentle mechanical abrasion of the skin. The process involves gentle exfoliation to smooth away uneven texture and damage from the surface. Simultaneously, the underlying layers of skin tissue are infused with specially-crafted topical solutions that work  to target and correct the unique skin care needs of each patient. These formulas are absorbed deep within skin for maximum results. This specialized rejuvenation method is effective at increasing circulation and promoting the natural production of collagen within skin for enhanced results over time.
Benefits
SilkPeel Dermalinfusion offers a variety of skin purifying benefits including:
Diminish fine lines and wrinkles

Revive dull, tired-looking, an uneven skin tone and texture

Correct acne and acne related scarring

Minimize pores

Repair sun-damaged and melasma

Treat hyperpigmentation

Smooth away harmful debris on the skin surface

Improve skin firmness and elasticity

Stimulate your skin's natural healing process and collagen production for improved results over time.
Why Choose SilkPeel Dermalinfusion? 
This skin renewing solution is suitable for all skin types and requires no downtime afterwards. SilkPeel Dermalinfusion deep exfoliation enables the device used during treatment to remove damaged skin cells and tissue to create the better absorption of the SilkPeel serums. With improved topical penetration, you can experience dramatic results for an even and glowing skin tone.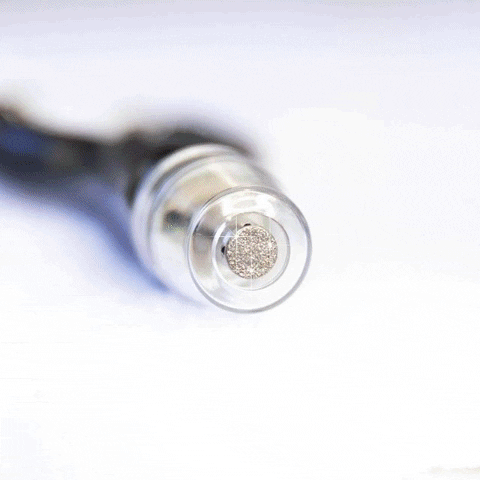 Candidates
Almost anyone can qualify as a candidate for this exciting anti-aging treatment. It is safe for all skin types and tones and can improve a variety a common skin conditions. If you are searching for a non-surgical alternative for achieving a healthier and younger-looking complexion, you could also benefit from treatment.
Contact Us
If you are interested in learning more about the skin transformational results that SilkPeel Dermalinfusion can offer, reach out to be experienced professionals here at Salas Plastic Surgery. Contact us today and schedule your consultation towards radiant, beautiful skin!